Restore Health – Therapies that cure. A project funded with 1 million euros to obtain 1 billion euros
Shifting from treating symptoms to curing diseases and making Europe the world leader in Advanced Therapies is the aspiration of RESTORE – the Large-Scale Research Initiative, led by Charité and Berlin Institute of Health (BIH). On Febr. 09, 2019, the European Commission (EC) backed that vision and announced that RESTORE will receive initial funding of EUR 1 Million, and invited the consortium to develop fully their concept and to expand further the community that strives to propel Europe to the forefront in Advanced Therapies. For more information, please download the press release.
MOOC At the heart of medical radioactivity
This MOOC, proposed by
LabEx IRON
, presents stakes of the use of radioactivity in Health.
After a brief introduction on the physical basis of radioactivity, the MOOC "at the heart of medical radioactivity" will present in different stages the interest of medical radioactivity, from the design of a radiopharmaceutical to its use in the patient. The public objective of this MOOC is to demonstrate the medical use of radioactivity and its modalities.
Beginning of classes on February 25, 2019.
To register to the MOOC
Workshop on March 5 & 6 : "Collective Omics Data (COD): A Resource for Hands-on Biomedical Research Training and Education
The overall concept of the COD1 workshop is to explore existing and publicly available omics (i.e. transcriptomic) data, facilitated by the usage of the Gene Expression Browser (GXB), to highlight knowledge gaps and potential novel discoveries. The concept of COD2 is to assemble a list of datasets (aka Series or GSE), publicly available for download from the Gene Expression Omnibus (GEO) website, relevant to a specific subject matter and to present the collection via the Gene Expression Browser (GXB). GXB is a user-friendly, open-source, and interactive web application that allows the query, visualization, and comparison of gene expression data. The workshop is composed of presentations, demonstrations and hands on activities. Post-workshop voluntary hands-on activities (i.e. "homework") will be assigned during or shortly after the workshop. All post-workshop work will be coordinated via a web application and/or via in person Q&A session upon request. The endpoint is a short manuscript, with possibility of co-authorship credits for the volunteers. Registration is free but mandatory. Programme to download here.
This workshop is organized by Sophie Brouard and Dr. Mathieu Garand, department of Systems Biology and Immunology, Sidra Medical and Research Center, Doha
Webinar sur le séquençage de TCR
Visit of the Scientfic Advisory Board (SAB)
The next SAB meeeting took place on
April 19th & 20th, 2018
in Nantes. You can download
his report here
.
O Tablo : a full-sized and colorful opportunity to describe an innovative scientific study.
"Multiplex CRISPR/Cas9 system imparis HCMV replication by excising an essential viral gene" PlosONE. This work was supported by the Labex IGO project.

Video O Tablo 1
Video O Tablo 2
Last publications
Glatiramer Acetate Stimulates Regulatory B Cell Functions
Amrouche K, Pers JO, Jamin C

J Immunol. 2019 Feb 11 - Download full text
The regulatory capacity of B cells directs the aggressiveness of CLL
Mohr A, Cumin M, Bagacean C, Pochard P, Le Dantec C, Hillion S, Renaudineau Y, Berthou C, Tempescul A, Saad H, Pers JO, Bordron A, Jamin C

Oncoimmunology. 2018 Dec 12;8(3):1554968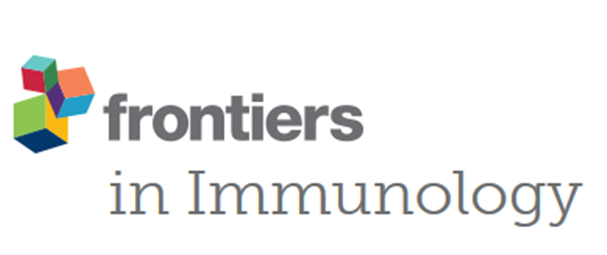 CD9+ Regulatory B Cells Induce T Cell Apoptosis via IL-10 and Are Reduced in Severe Asthmatic Patients
Brosseau C, Durand M, Colas L, Durand E, Foureau A, Cheminant MA, Bouchaud G, Castan L, Klein M, Magnan A, Brouard S

Front Immunol. 2018 Dec 21;9:3034 - Download full text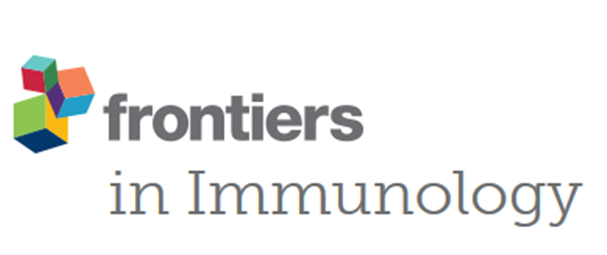 TCR Analyses of Two Vast and Shared Melanoma Antigen-Specific T Cell Repertoires: Common and Specific Features
Simon S, Wu Z, Cruard J, Vignard V, Fortun A, Khammari A, Dreno B, Lang F, Rulli SJ, Labarriere N

Front Immunol. 2018 Aug 30;9:1962 - Download full text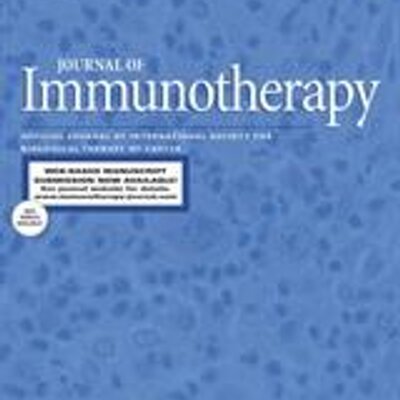 IL-21 Increases the Reactivity of Allogeneic Human Vγ9Vδ2 T Cells Against Primary Glioblastoma Tumors
Joalland N, Chauvin C, Oliver L, Vallette FM, Pecqueur C, Jarry U, Scotet E

J Immunother. 2018 Jun;41(5):224-231
Seminars
Paul Pascale
Evaluation de l'alloactivité humorale des cellules Natural Killer chez les patients transplantés d'organe
Centre de recherche en cardiovasculaire et nutrition, C2VN, INSERM 1263, Aix Marseille Université
27 février, 2019, 14h30 - Amphi. D. Escande
Media
Mélanome : les promesses de l'immunothérapie
Booster le système immunitaire des patients pour les aider à lutter eux-mêmes contre leur cancer ! Telle est la mission de l'immunothérapie. Travaillant depuis 25 ans sur le sujet et notamment sur le mélanome, une équipe de recherche du Centre Régional de Recherche en Cancérologie Nantes-Angers (CRCNA) étudie les spécificités et les fonctions d'un nouveau type de lymphocytes T, appelés lymphocytes T double-positifs, qu'elle a découvert en 2009 dans des mélanomes de stade avancé. Ces lymphocytes T sont-ils des alliés contre cette tumeur ? Comment l'équipe procède-t-elle pour le savoir ? Suivez pas à pas leurs recherches et leurs premiers résultats. Ce film a été réalisé grâce au soutien de la Région Pays de la Loire sur le projet "Impact des lymphocytes T αβ double positifs CD4+CD8+ intra-tumoraux sur la réponse immune anti-mélanome »

Mis à jour le 20 February 2019 par Valérie PECQUERET.