NAT & IGO joint meeting, 28th & 29th May 2020 in Nantes
We are pleased to invite you to the 24th edition of the annual NAT ("Nantes Actualités Transplantation") conference and the 4th edition of the biennial LabEx IGO ("Immunotherapy Graft Oncology") meeting, to be held jointly in Nantes, France, on the 28th & 29th May 2020
For this edition, the two events have decided to join their forces around a common theme: "New horizons in immunotherapy", in order to offer an overview of recent advances in immunology, transplantation and cancer.
Full information about the event here
Launch of the 1st call for projects for young researchers
The LabEx IGO launches its first call for projects for young researchers: as part of the LabEx IGO 2020 program, a budget of € 100k has been provided to grant small grants (€ 10k) to young non-statutory researchers to provide them with targeted assistance in the development of their research project (proof of concept, leverage effect, special service providing ...). This support strives to have a significant effect for the project and for the future of the researcher.
A call for projects will be launched every year during 5 years to select 2 projects per year.
For this we have set up a scientific selection committee composed of 4 young researchers representing the 4 LabEx IGO partner units: Nicolas Boisgerault (UMR1232-CRCINA), Divi Cornec (UMR1227-LBAI), Laure Michel (UMR1236-MICMAC) and Jeremie Poschmann (UMR1064-CRTI).
This committee has been charged with designing the call for projects and will ensure the selection of candidates.
They will be accompanied by the Directorand / or the Deputy Director of LabEx IGO.
Download here
the 1st call for projects of LabEx IGO for young researchers.
The deadline for application submission is 22
nd
November 2019. The results will be announced on 6th December and the two laureates will be invited to present their project during a few minutes atthe Intra-Labex day on 17
th
December 2019.
LabEx IGO : 5-year renewal
Certified in 2012 as part of the PIA program, the LabEx Immunotherapy-Graft-Oncology (IGO) has just been extended for 5 years (2020-2024) following an evaluation by an international jury, based on its scientific results and the impact of its activities on the structuring of immunology teams in the French large-western region. From January 1st 2020, Ignacio Anegon (CRTI) and Nathalie Labarrière (CRCINA), current scientific director and deputy scientific director of LabEx IGO, will be replaced by Emmanuel Scotet (CRCINA) and Régis Josien (CRTI). Composed of teams 1, 2, 3 and 4 of the UMR1064-CRTI Nantes, teams 1, 2, 3, 4, 7, 9 and 13 of UMR1232-CRCINA Nantes-Angers, UMR1236-MICMAC Rennes and of the UMR1227-LBAI Brest, the LabEx IGO 2020 will host two new teams: team 5 of UMR1232-CRCINA led by F. Altare "microbiota and cancer" and team 5 of UMR1064-CRTI led by PA Gourraud "Immunogenomics in transplantation and autoimmunity", strengthening the structuring effect of this program. The LabEx IGO 2020 follows on from the programs developed between 2012 and 2019 and will focus on 3 specific research axes (Immune regulation and new therapeutic targets, Innovative immunotherapies and combined strategies, Immunological markers associated with therapeutic responses) in order to keep implementing ambitious and transdisciplinary collaborative projects in the areas of immuno-oncology, immuno-transplantation and autoimmunity. The LabEx IGO 2020 also aims at promoting technological developments enabling high content analyses of the immune system 1) by imaging: acquisition of an Akoya CoDEX in Nantes (25 markers) and a Hyperion Fluidigm in Brest (50 markers) and 2) by cytometry: acquisition of a high-content analyser cytometer allowing the simultaneous analysis of more than 35 fluorescent markers in Nantes.
Restore Health – Therapies that cure. A project funded with 1 million euros to obtain 1 billion euros
Shifting from treating symptoms to curing diseases and making Europe the world leader in Advanced Therapies is the aspiration of RESTORE – the Large-Scale Research Initiative, led by Charité and Berlin Institute of Health (BIH). On Febr. 09, 2019, the European Commission (EC) backed that vision and announced that RESTORE will receive initial funding of EUR 1 Million, and invited the consortium to develop fully their concept and to expand further the community that strives to propel Europe to the forefront in Advanced Therapies. For more information, please download the press release.
Last publications
Glatiramer Acetate Stimulates Regulatory B Cell Functions
Amrouche K, Pers JO, Jamin C

J Immunol. 2019 Feb 11 - Download full text
The regulatory capacity of B cells directs the aggressiveness of CLL
Mohr A, Cumin M, Bagacean C, Pochard P, Le Dantec C, Hillion S, Renaudineau Y, Berthou C, Tempescul A, Saad H, Pers JO, Bordron A, Jamin C

Oncoimmunology. 2018 Dec 12;8(3):1554968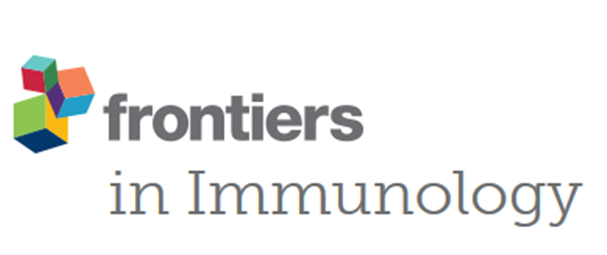 CD9+ Regulatory B Cells Induce T Cell Apoptosis via IL-10 and Are Reduced in Severe Asthmatic Patients
Brosseau C, Durand M, Colas L, Durand E, Foureau A, Cheminant MA, Bouchaud G, Castan L, Klein M, Magnan A, Brouard S

Front Immunol. 2018 Dec 21;9:3034 - Download full text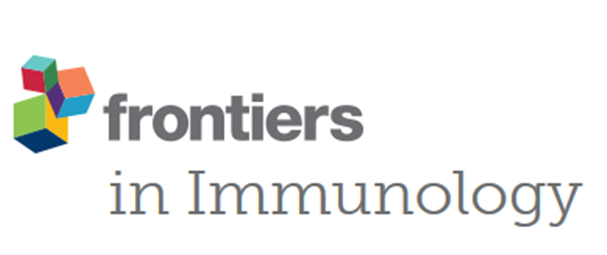 TCR Analyses of Two Vast and Shared Melanoma Antigen-Specific T Cell Repertoires: Common and Specific Features
Simon S, Wu Z, Cruard J, Vignard V, Fortun A, Khammari A, Dreno B, Lang F, Rulli SJ, Labarriere N

Front Immunol. 2018 Aug 30;9:1962 - Download full text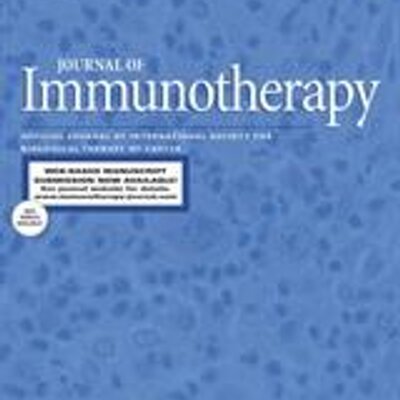 IL-21 Increases the Reactivity of Allogeneic Human Vγ9Vδ2 T Cells Against Primary Glioblastoma Tumors
Joalland N, Chauvin C, Oliver L, Vallette FM, Pecqueur C, Jarry U, Scotet E

J Immunother. 2018 Jun;41(5):224-231
Media
Mélanome : les promesses de l'immunothérapie
Booster le système immunitaire des patients pour les aider à lutter eux-mêmes contre leur cancer ! Telle est la mission de l'immunothérapie. Travaillant depuis 25 ans sur le sujet et notamment sur le mélanome, une équipe de recherche du Centre Régional de Recherche en Cancérologie Nantes-Angers (CRCNA) étudie les spécificités et les fonctions d'un nouveau type de lymphocytes T, appelés lymphocytes T double-positifs, qu'elle a découvert en 2009 dans des mélanomes de stade avancé. Ces lymphocytes T sont-ils des alliés contre cette tumeur ? Comment l'équipe procède-t-elle pour le savoir ? Suivez pas à pas leurs recherches et leurs premiers résultats. Ce film a été réalisé grâce au soutien de la Région Pays de la Loire sur le projet "Impact des lymphocytes T αβ double positifs CD4+CD8+ intra-tumoraux sur la réponse immune anti-mélanome »

Mis à jour le 25 October 2019 par Nina SKYBYK.