Sophie Brouard, UMR 1064 CRTI, receives the CNRS 2020 Innovation Medal
https://labexigo.univ-nantes.fr/medias/photo/sbrouard_1593184367939-PNG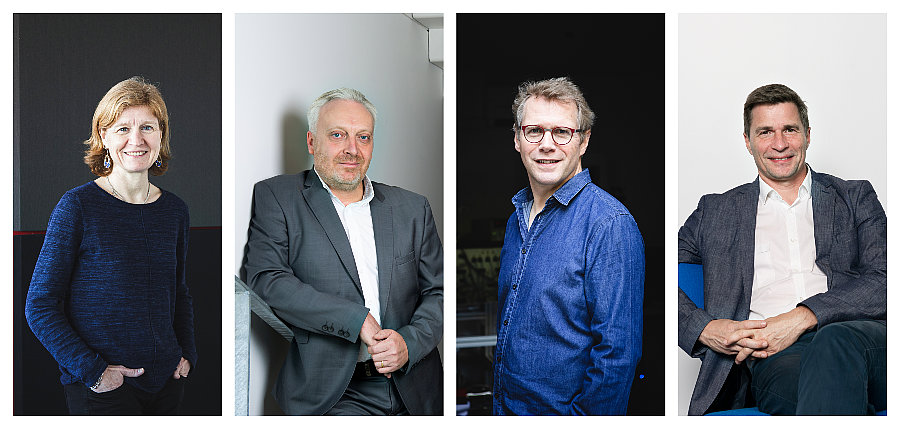 © Frédérique PLAS / Cyril FRESILLON / CNRS Photothèque

Sophie Brouard, Daniel Hissel, Arnaud Landragin and Franck Molina are the CNRS 2020 Innovation Medallists. Since 2011, the CNRS Innovation Medal rewards figures whose exceptional research work has led to groundbreaking innovation in the technological, economic, therapeutic, and social fields.
The career paths of the four CNRS 2020 Innovation medallists illustrate the quality, variety, and wealth of research conducted at the CNRS, as well as the different ways of finding applications for it. "Scientists who wish to transfer their results to the broader social and business world can now rely on a wide range of support mechanisms set up by the CNRS in recent years," points out the organisation's Deputy CEO for Innovation Jean Luc Moullet. These include patent applications, pre-maturation programmes for innovative projects, transition to maturation programmes managed by the technology transfer companies (SATT), the RISE scheme supporting the launch of start-ups, and the creation of joint laboratories with companies of all sizes. The four 2020 medallists are also proof that research, however basic, can lead to the emergence of companies and enable transfers towards the business world.

Sophie Brouard: finding industrial applications for innovations against graft rejection
A veterinarian by training, Sophie Brouard gradually became interested in the problem of graft rejection in kidney and lung transplants. She currently serves as a CNRS research professor at the CRTI (Centre de recherche en transplantation et immunologie – Université de Nantes/Inserm/ITUN/CHU de Nantes), and focuses on alleviating the burden of heavy anti-rejection treatments, which cause numerous side effects. "With my medical and veterinary training, I have always needed to know what applications my research will find," she stresses. It was originally while looking at the few kidney transplant patients who could forgo treatment that she revealed the B-lymphocyte regulation phenomena and explored the mechanisms through which it occurs, with a view to a possible therapy. Part of her research is also dedicated to identifying biomarkers to evaluate, predict, and diagnose the risk of kidney or lung graft rejection, in an effort to better anticipate and adapt treatments. With her knowledge of the needs of industry and technology transfer players, she has used her work to meet the needs of companies. With 163 scientific publications and 13 patents under her belt, she believes it is important to emphasise that "research is conducted by a team". In partnership with academic colleagues, she has launched two start-ups, TcLand Expression and Effimune, which became OSE Immunotherapeutics, to develop therapeutic tools in various research fields related to cancer and autoimmune diseases.
Click here to read full press release on CNRS website
Mis à jour le 22 September 2021 par Nina SKYBYK.