Scientific Advisory Board
Marc Bonneville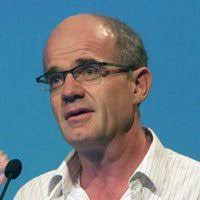 Marc Bonneville started to work in 1983 on transplantation immunology in Nantes (France), and then switched from 1987 to 1989 to upstream immunological issues dealing with mouse cellular immune responses during his postdoctoral training in S. Tonegawa's laboratory (MIT, Boston). Since 1990 he has been heading a research group working on human cellular immune responses in various physiopathological contexts, with a main focus on so-called « transitional immunity » mediated by gd and NKT cells on the one hand, and virus-specific conventional T cell responses on the other hand. Together with 5 other scientists, he founded in 1999 a biotech company (Innate Pharma SA) that has been developing new immunotherapeutic approaches targeting innate lymphocytes (gd T and NK cells) in the field of infectiology and oncology. Marc Bonneville has authored around 200 scientific papers and 8 patents. He has received several awards and prizes (Bronze and Silver CNRS medal, Halpern and LNCC prizes, …). He has been involved in more than 20 scientific councils and committees and has been an advisor of the INSERM General Director in the field of immunology and biotherapies from 2000 to 2007. As of October 2013, Marc Bonneville has taken up the position of vice-president in charge of the scientific and medical affairs of Institut Merieux, a company dedicated to the development of diagnostic and therapeutic tools in the fields of infectious diseases, cancer and food safety.
Paolo Dellabona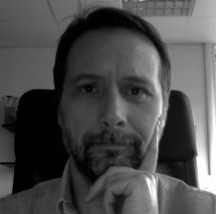 Paolo Dellabona graduated in medicine and obtained a Ph.D. in medical genetics from the University of Torino. He is currently joint-head with Giulia Casorati of the Experimental Immunology Unit and Coordinator of the Program of Cancer Immunology and Immuno-Biotherapy at the San Raffaele Scientific Institute in Milano. His main scientific interest concerns the understanding of the development and anti-tumor functions of CD1-restricted T lymphocytes, with a particular focus on NKT cells, a subset of T lymphocytes displaying innate effector functions.
Renato Monteiro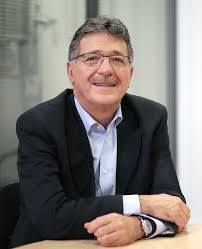 Renato Monteiro is professor of Immunology at Paris Diderot University and head of the Center for Research on Inflammation – INSERM U1149 & CNRS ERL8252 located at Bichat Hospital campus in Paris. After obtaining his medical degree in Brazil and then completing a residency in nephrology, he moved to Paris in 1982 to study nephrology at the Necker Hospital under the mentoring of Professor Jean Berger. Prof. Monteiro was awarded the 1986 Prize of the French Society of Nephrology for his work on IgA nephropathy, notably for the identification of abnormal IgA in Berger's disease. He later studied immunology at the University of Birmingham in Alabama with Professor Max Cooper. Prof. Monteiro's work in Prof. Cooper's lab led to the identification of the IgA Fc receptor I (CD89). He defended his PhD thesis in immunology in 1993 at Paris Diderot University.
Barbara Seliger
Professor Dr. Barbara Seliger is the Director of the Institute for Medical Immunology at the Martin-Luther-University Halle-Wittenberg, in Halle, Germany, Director of a FOCIS Center of Excellence, member of the World Immunoscore and SITC biomarker initiatives. In addition she is head of the work group for "Tumor immunology" of the German Society of Immunology. Prof. Seliger's research team studies the molecular events associated with immune escape of tumors, the role of the tumor micro-environment and immune cell subpopulations for tumor development and therapy resistance. In addi-tion, her laboratory is involved in optimization and monitoring immunotherapies and in the characteri-zation of biomarkers allowing the prediction of their success. Recently, she became interested in the identification, functional characterization and clinical relevance of immune regulatory microRNAs and RNA-binding proteins as their implementation as therapeutic tools as well as in the role of the tumor and immune cell metabolism in immune surveillance and its modulation as novel therapeutic option alone or in combination with targeted or immunotherapies.
Megan Sykes
Dr. Sykes joined Columbia University in April, 2010 after spending 19 years at Massachusetts General Hospital/Harvard Medical School, where she was the Harold and Ellen Danser Professor of Surgery and Professor of Medicine (Immunology). Dr. Sykes' research career, during which she has published 388 papers and book chapters, has been in the areas of hematopoietic cell transplantation, achievement of graft-versus-leukemia effects without GVHD, organ allograft tolerance induction and xenotransplantation. Dr. Sykes has developed novel strategies for achieving graft-versus-tumor effects without graft-versus-host disease following hematopoietic cell transplantation (HCT). She developed an approach that has been evaluated in clinical trials of non-myeloablative haploidentical HCT whose safety and efficacy allowed trials of HCT for the induction of organ allograft tolerance, with the first intentional achievements of this outcome. Dr. Sykes has dissected the tolerance mechanisms and pioneered minimal conditioning approaches for using HCT to achieve allograft and xenograft tolerance and to reverse the autoimmunity of Type 1 diabetes.
Hans-Dieter Volk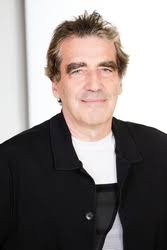 Hans-Dieter Volk is the Director of the Inst.Med.Immunology, Charité, Director of the Berlin-Brandenburg Center for Regerative Therapies (BCRT) and Deputy Speaker of the Berlin-Brandenburg School for Regenerative Therapies (BSRT) –DFG Graduate School. He published more than 50 patents and is PI or at the steering committees of several collaborative research projects as : Adoptive T cell therapy TR 36 (DFG, 2009),Suppression of undesired immune reaction SFB 650 (DFG, 2013), BioDrIm (EU, 2012), The One Study (EU, 2010), BSRT Graduate School (DFG, 2008), TCR Sequences (IBB, 2010). In 2008, he obtained W3 professorship on Immunology and Regeneration, Charité, HUB.
Mis à jour le 04 April 2023 par Nina SKYBYK.